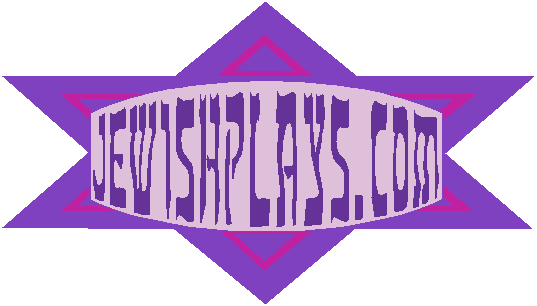 Now you can bring humor and excitement to your synagogue, school or camp entertainments with Jewish plays for all ages and abilities!
NEW FOR PURIM:
FREE GIFT WITH PURCHASE.
CLICK HERE FOR DETAILS.
TO ENJOY A PREVIEW OF MY SONGS,
CLICK HERE!!!
TO CHECK OUT MY PASSOVER SONG PARODIES, CLICK HERE!!!
Make your next Hanukkah party something to kvell about!
Once Upon a Hanukkah - Original Sheet Music Included!
MUSICALS WITH SONG PARODIES:
Be True to Your Shul: A Surfing Tribute to Hanukkah
Chai Noon: Hanukkah in the Way Out West
Casa Hanukkah: Here's Looking at a Jew, Kid
PLAY COLLECTIONS
Kings and Things: 20 Jewish Plays for Kids 8 to 18

Skits and Shpiels: 14 Plays for Grades 4 to 9
Like us on Facebook:
Meridith Shaw Patera has been involved in Jewish education since 1969 and started writing plays for her students soon after that. She has published two books of children's plays for ARE/Behrman House and is now making available the Hanukkah musicals she wrote and produced for adults to perform at Congregation B'nai Emet in Simi Valley, California.

Site contents copyright 2013 by Meridith S. Patera